The EUR/GBP has risen sharply over the past two and half weeks. Ongoing Brexit concerns have weighed on sterling while the euro has been supported by concerns the ECB will not loosen its policy like other central banks have this week in response to the outbreak of the coronavirus. However, with the virus spreading across Europe, the ECB may have to follow suit and trim rates further into the negative soon. In any case, Eurozone interest rates are likely to remain at zero with QE still ongoing, for some time yet. Thus, the single currency will likely struggle to sustain its recent advance. As such, the EUR/GBP could resume its longer-term downward trend soon, opening the way for potential short opportunities once again.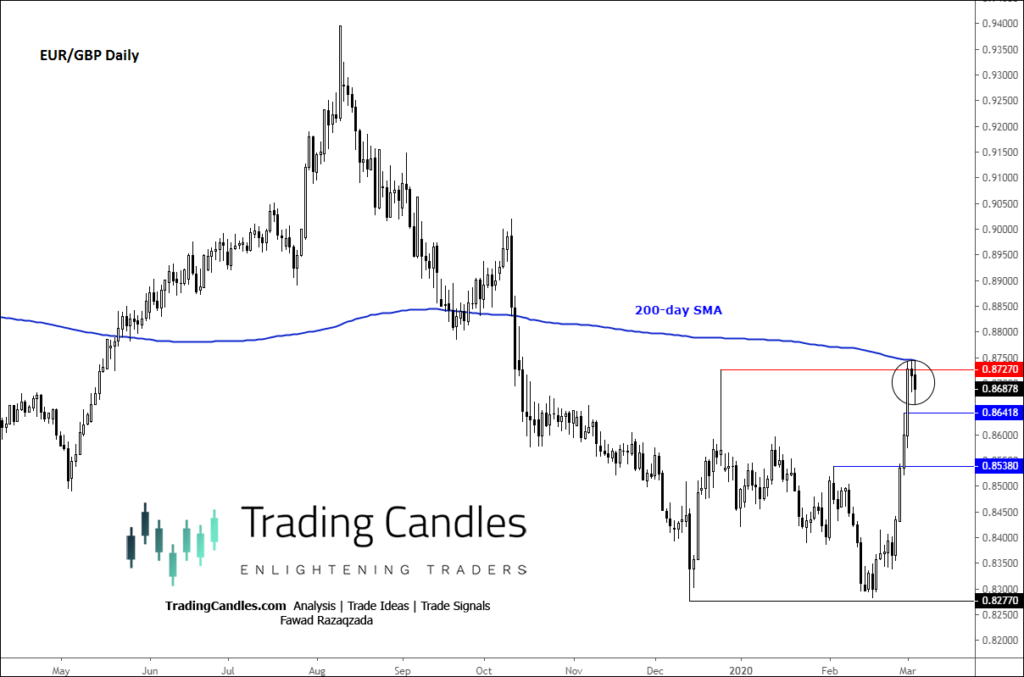 Meanwhile from a technical point of view, the Chunnel has hit resistance around 0.8700-0.8750. This is where the 200-day meets the prior swing high. A failure for rates to go above here could pave the way for a potential drop towards support levels at 0.8640 and 0.8540 next. However, a clean break above the aforementioned resistance zone would mean the wait for the bears must continue.
Stay tuned for new trade signals on this pair.