Following Thursday's big falls for equities (because of concerns over economic recovery and new infections), the dollar has come back to life on haven flows.
With the dollar extending its gains this late in the day on Friday, it looks set to extend its advance against the likes of the euro and pound next week. So that's where the focus should be for FX traders in early next week, in my view.
From a technical perspective, the EUR/USD had created a high at 1.1380ish before the Fed meeting. Following the meeting, rates tried to break higher as the Fed turned out to be more dovish than had been expected. Yet despite that, there was no follow-through – possibly because of the fact the Fed raised concerns over the economic recovery prospects.
Consequently, the EUR/USD has created this gorgeous reversal formation: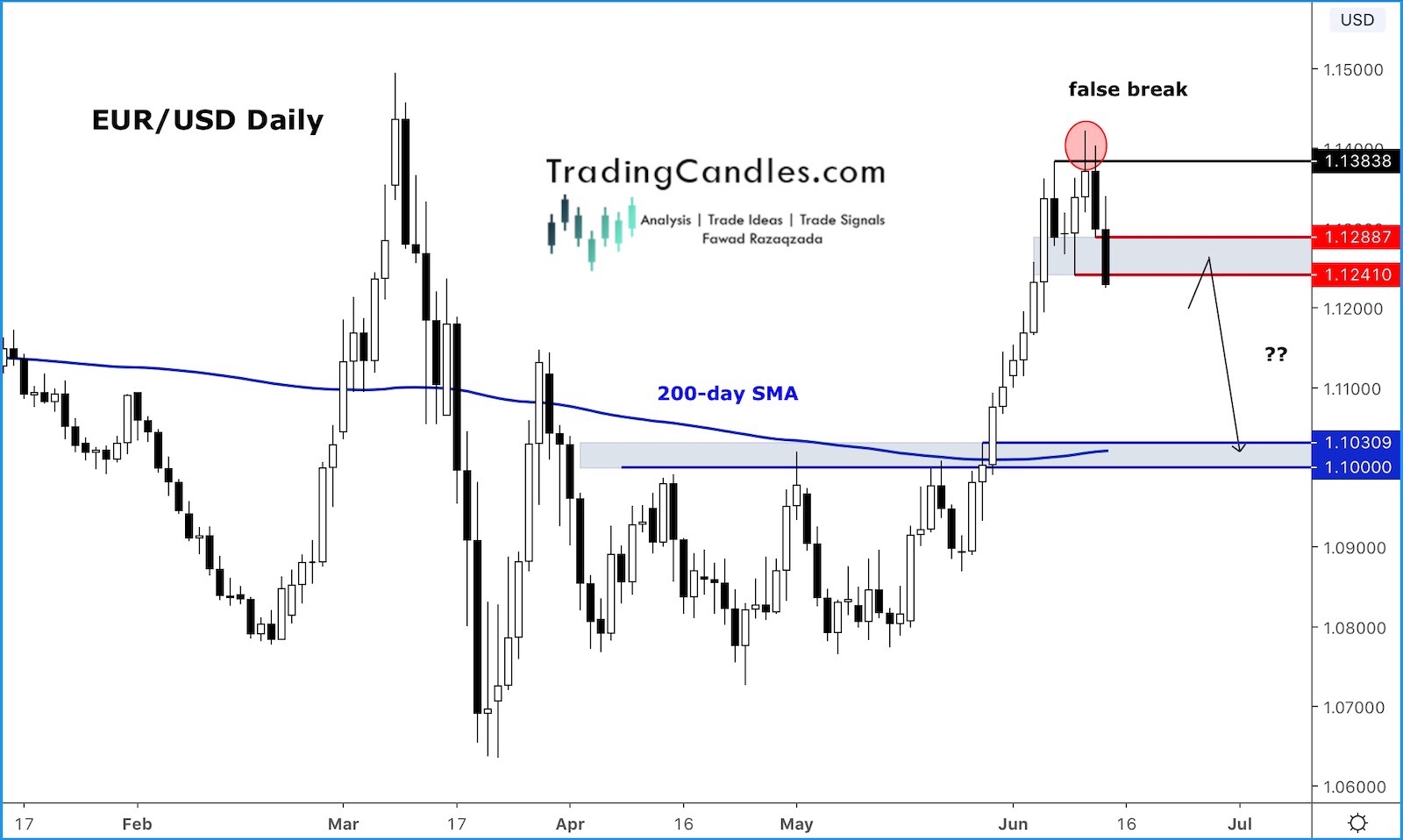 As per the chart, the false breakout above the old high at 1.1380ish has been confirmed by rates breaking the recent support around the 1.1240-1.1290 area. THIS zone is now the most important resistance that that bears will need to defend next week.
From here, a drop back to the 200-day moving average around 1.10 looks likely, where we also have prior resistance range converging.
So, heading to next week the EUR/USD looks juicy for the bears!
---
If you want to learn how I turn these analysis ideas into actual trade ideas, subscribe to my premium trade signals service.