Will it hold or fold?
Gold and silver have dropped sharply today as investors chose to put their money in the racier equity markets instead, owing to speculation that a Democratic sweep in the Senate could usher in further fiscal support for the economy. The dollar rebounded and yields rose, causing non-yielding precious metals to drop.
However, the long-term bullish trend remains intact and the metals could easily rebound again. After all, central banks will be in no rush to exit their current loose policy stances any time soon.
In the short-term, if gold is to head back higher and move towards a new record high, it will need to hold THIS key support area: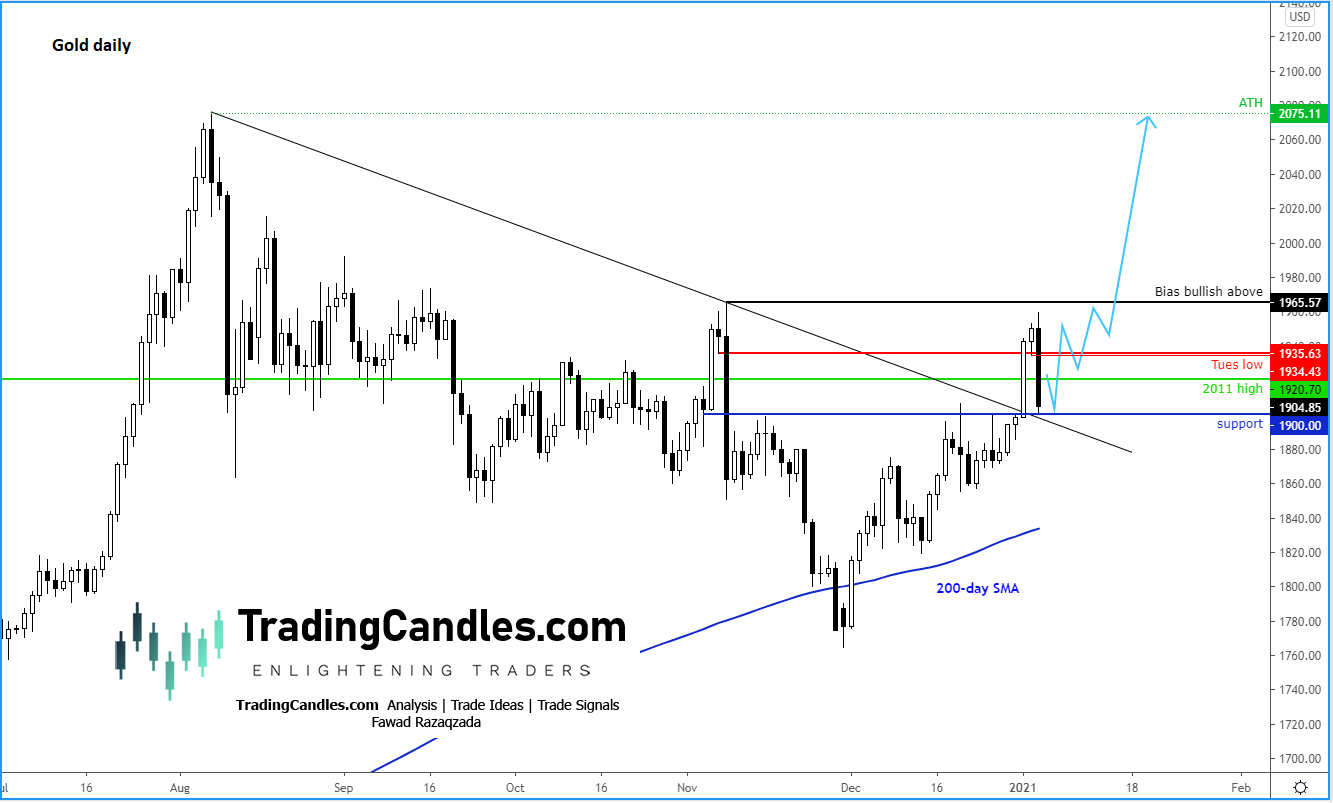 As the chart shows, the area around $1900 was previously resistance and marks the point of origin of the recent breakout. For confirmation, a break above the recent high at $1965ish is needed as that would completely render any bearish argument void.
However, if support at $1900 breaks on a daily closing basis, then the bulls will need to remain patient and wait for fresh technical bull signals before looking for long opportunities again.
So, I am still leaning towards the bullish argument and think renewed strength is likely for gold and indeed silver. But if the metals do not do what I think they will (i.e. rise), I wouldn't fight it until I see fresh bullish signals at a later time. In any case, what happens around this $1900 support level could determine the direction of the trend for the next few days
---
f you want to learn how I turn my analysis reports and videos into actual trade ideas, subscribe to my premium trade signals service .