Some folks have attributed gold's recent decline, in the face of collapsing equity prices and interest rates, to a stronger US dollar. This is not the case, as gold in euro terms have also fallen equally sharply. Investors are therefore abandoning the so-called safe-haven metal for other reasons, including because of concerns over physical demand as Covid-19 wreaks havoc on the global economy. It is not hard to imagine there might be some forced liquidation as leveraged portfolios with large long equity portions have or nearly gone bust. With the safe haven metal not responding in the way you would expect it to in times like now, I can't help but feel more pain is on the way for gold bugs.
Here is gold in euro terms: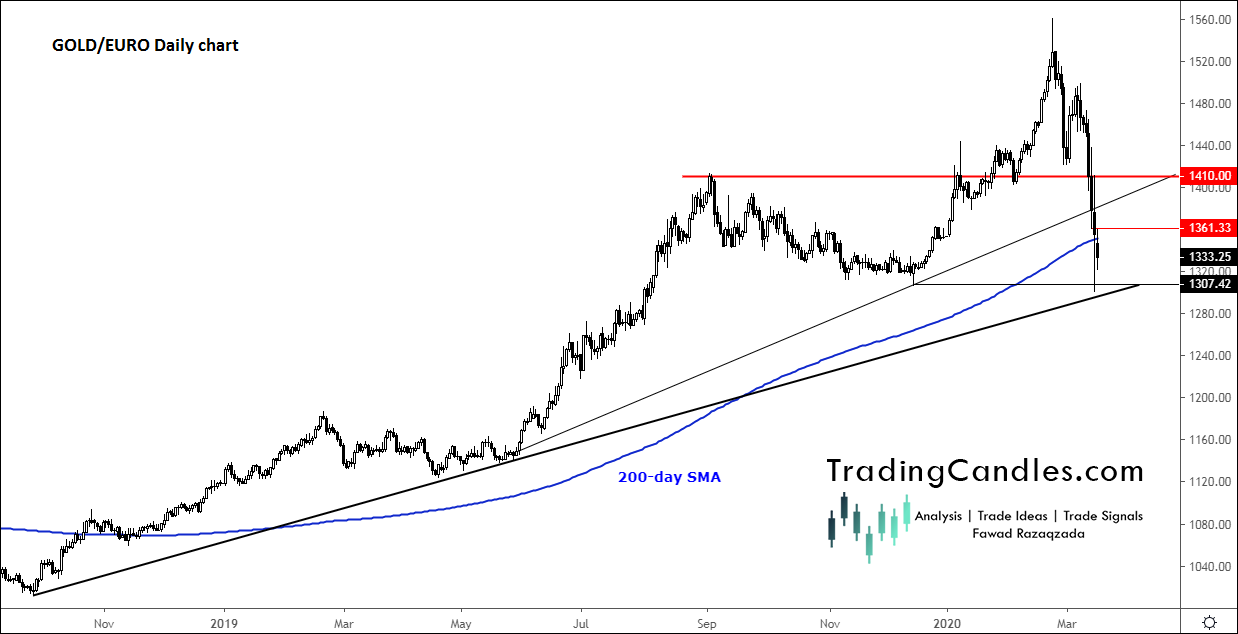 Gold in dollar terms, meanwhile is looking very weak from a technical point of view. A drop below the most recent low at $1445 (where lots of sell stops are presumably resting from trapped bulls) looks imminent. It is possible we see gold return to the long-term breakout level around $1350 in the coming days. However, if gold goes back above 1505 resistance first, then in that case, the technical outlook would brighten slightly. Here is a daily chart of gold with key levels to consider: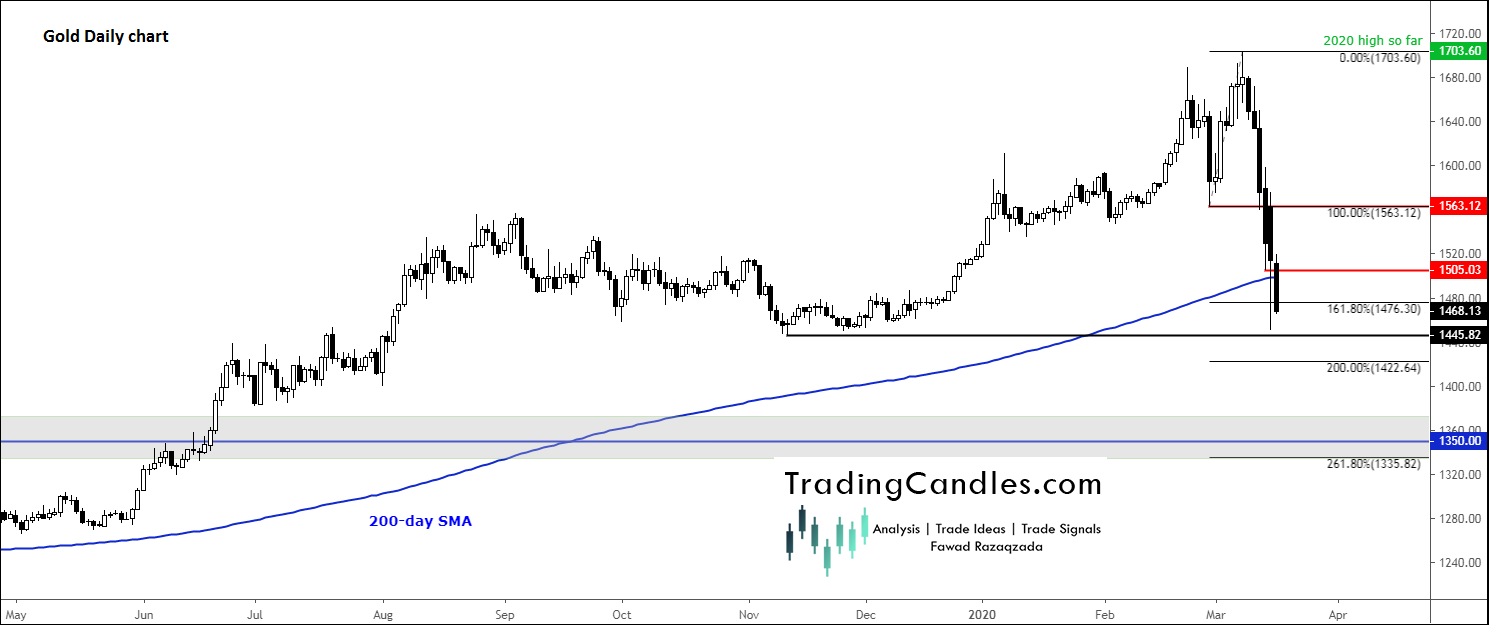 Don't forget that I provide trade signals on gold and other markets. You can find out more HERE.